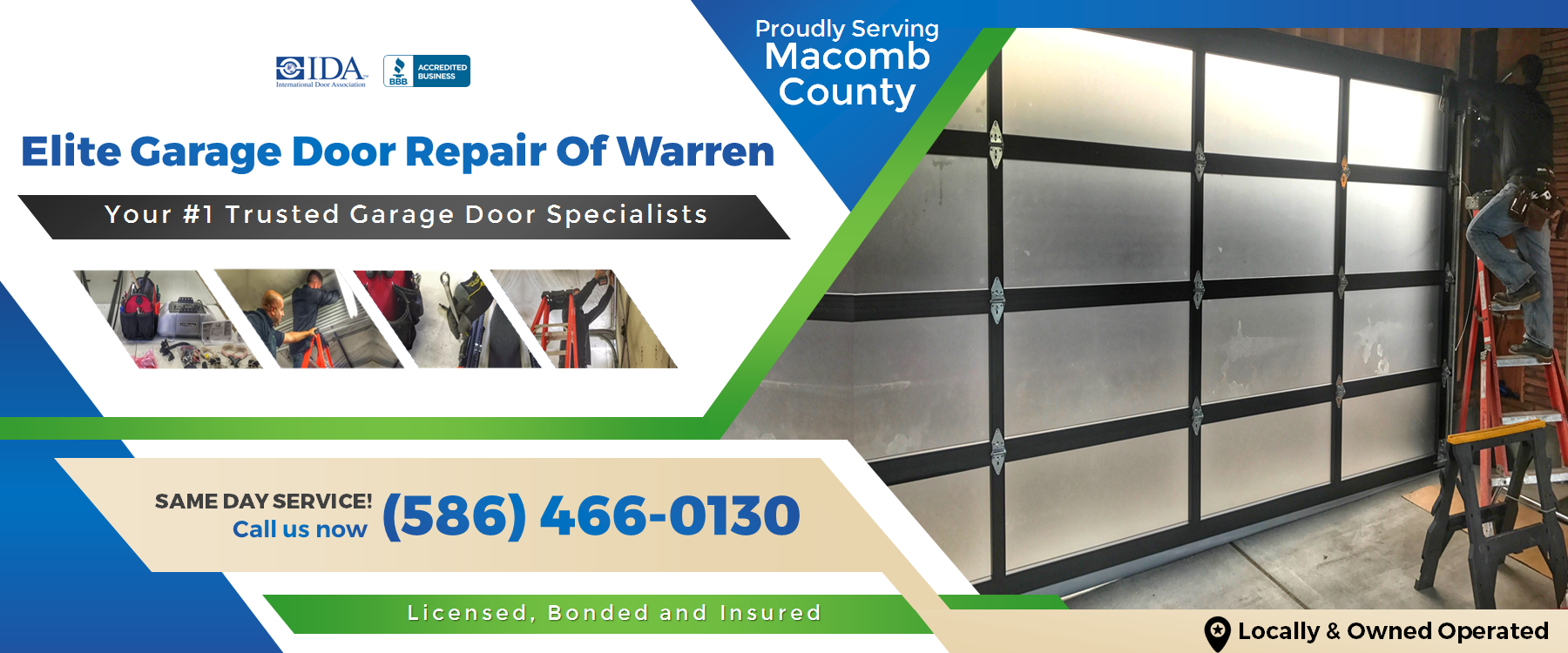 Elite® Garage Door, Repair & Installation Services In Warren MI & Macomb County
Here at Elite Garage Door Repair of Warren, our licensed and skilled technicians know how to repair or replace any part of your garage door as well as entire door and do the job right.  Our highly trained technicians have all the right tools and are dedicated to providing every customer with the highest quality services at the right price.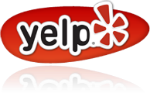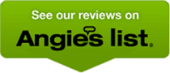 Garage Door Repair & Replacment
Garage doors serve an important purpose in your home since they are the first line of protection for your family and possessions.  A working garage door offers more safety and security than a malfunctioning door and also helps provide extra curb appeal to your home.
However, like any other mechanical device your garage door is made up of many parts, and over time those parts can become worn or break.  Trying to repair that garage door or those garage doors parts yourself often proves to be dangerous to people not trained in Garage Door Repair and Replacement.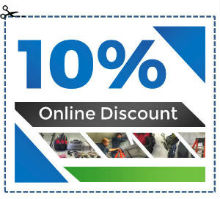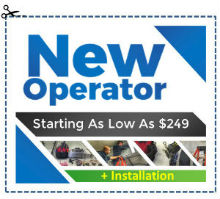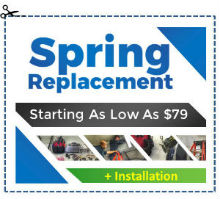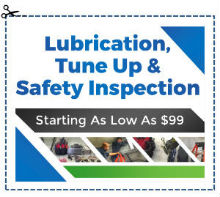 Garage Door Openers and Parts
Garage Door Openers come in many different styles and different price points and offer home owner's convenience and safety since in most cases you can open and close your garage door without ever leaving the comfort and the safety of your car.  However, if your garage door opener is outdated (Manufactured before 1993) or is malfunctioning you may have difficulty opening your door other than manually.
Garage door openers are under a lot of pressure and can pose a danger to any layman who attempts to repair or replace one.  Here at Elite Garage Door, our skilled technicians can provide you with garage door opener repair and installation services while keeping your family safe.

Garage Door Spring Repair and Replacement
Your garage door is either equipped with Extension or Torsion springs.  Whichever type of springs your garage has the springs are under a great deal of pressure.  Constant raising and lowering of your garage door can weaken the springs and cause them to break.  Signs that your Garage Door Springs have become worn is suddenly hearing noises when your raise or lower the door, or if the door doesn't raise or lower as it should, or if one side of your door responds faster than the other side. Here at Elite Garage Door Repair of Warren, we can handle those garage door spring repairs and replacement safely and effectively.
When we repair or replace any part of your garage door, we offer a 2-year garage parts warranty and 90 days on labor.

Garage Door Installation and Replacement
Garage doors are made of several different panels and should one of those panels become damaged it leaves your garage door weakened and easier to breach.  Depending on the amount of damage to the panels it may also leave your garage door looking like an eyesore in your otherwise neat and tidy property.  Our Elite Garage Door technicians can repair or replace those panels or install a new garage door depending on the amount of damage and your need.
Garage Door Maintenance Service
One of the keys to ensuring that your garage door lasts a very long time is professional maintenance.  At Elite Garage Services we provide a comprehensive garage door maintenance service which not only maintains the garage door but allows us to inspect and find potential issues before they become a hassle.  So, the chances of you stranded with the garage door stuck or malfunctioning are nearly eliminated.  What's more is the fact that regular maintenance helps you save time and money in the long term.