Garage Door Cables, Repair & Replacement Services
Almost every home in America has a garage, and it is protected by a garage door that's designed to be durable and offer more than adequate protection.  However, despite garage doors being built to last, they require repair and replacement.  Apart from mechanical repair which happens to be the most common, Garage Door May Need Cables Repair and Replacement too.  Many experts believe that the weakest link in most garage doors is the cables.  That said with our Garage Door Cables, repair & replacement services you can bet that we will be removing that weak link for you.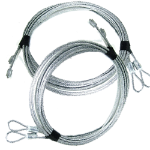 Elite – Team of Highly Skilled and Talented Professionals
At Elite Garage Door we have a team of highly skilled and talented professionals who are capable of fixing any and all garage door problems.  We are one of the most reputed garage door repair companies and provide the best garage door cables, repair & replacement services.  Not only are we experts but our services are priced reasonably.  So, unlike other professionals, our goal is not to just make money but to provide a service that adds value.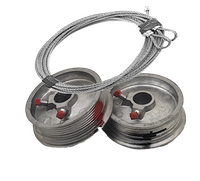 Professional Garage Door Cables, Repair & Replacement Services with a Warranty
We take our clients and their problems very seriously.  For us, cables that are breaking, or worn out are a huge problem especially since they can cause extensive damage not just to the garage door but also the homeowner.  There is always the risk of an electrical shock if the wires come into contact with the garage door or some other object.  Not to mention the fact that sparks from a broken or worn out cable can ignite a fire.
Over the years the reason why our garage door cables, repair & replacement services have been so popular is that we focus on delivering a quality service.  Providing a quality service for us means that not only do we replace and repair the cables but we do so by using the best methods.  We also use the best aftermarket replacement cables.  In our experience, the wires we use are highly durable and safe.  The cables we use to repair your garage door is the same we have used to fix hundreds of others reliably.  So, their durability is tested and proven.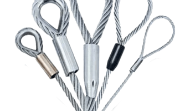 Always on Time and Fully Prepared
When a home or business owner usually call us it is not because they are concerned about a faulty set of cables.  Many times it is a problem like a burnt out motor or something related.  However, when we investigate the issue, it turns out that broken or worn out cables were the reason why the motor burnt out.  So, in addition to replacing the motor, we also replace the cables.  That fixes the problem permanently.
Unlike other services our garage door cables, repair & replacement services come prepared to fix anything.  So, there is no back and forth involved in the process which saves our clients' time.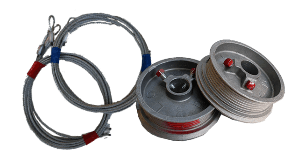 Call Us Today
If you are having problems with your garage door then its time to hire our garage door cables, repair & replacement services!