Garage Door Maintenance Service
Many home and business owners may not be aware of the fact that the key to an extended garage door service life is maintenance.  Maintenance on an annual basis can ensure that your garage door continues to function flawlessly.  Also, if you hire a Professional Garage Door Maintenance Service like us, our team can find potential issues before they become something more significant.  For instance, if we see rust forming on the springs, we know that sooner than later the springs need to be replaced.  So, we will urge you to replace the springs right away.  By doing that you are saved from emergencies in the event the door gets stuck.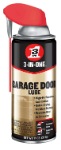 Elite – Over a Decade Of Experience
We take garage door maintenance very seriously.  As experts in this industry with over a decade of experience we know that with good, professional maintenance home and business owners can avoid many issues.  Plus, it can help them save money.  That's why we offer a comprehensive maintenance service plan.  Home and business owners can be assured that we go the extra mile when servicing their garage doors.

It is also important to note that continuing to use the garage door despite knowing that spring is faulty can be dangerous.  It will do not only more damage to the garage door opener but also the electrical opener system.  That said Garage Door Springs, Repair & Replacement Services are some of the most common types of repairs.  The springs are available in many different sizes and will work as a balance to lift the majority of the weight.  All of this ensures that the door opens smoothly and will close manually or if required an electric opener can be used.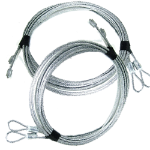 What Does Our Garage Door Repair Maintenance Include?
Well depending on the garage door you own it will include but not be limited to a thorough inspection of the garage door.  The objective here is to find if there are potential problems like incorrect installation or material issues.  Also, this allows us to see if there are parts that may be failing because if so then they can be replaced right away so that they don't end up causing an emergency situation.
We also make sure that all mechanical parts are properly cleaned and lubricated.  The no.1 reason for the garage door failing is dirt and debris.  The use of an incorrect or incompatible lubricant is another reason for failure.  Our team will also inspect the electrical components and clean the garage door opener.  When all of this is done we will provide you with our complete report.
Why Choose Us?
We are aware of the fact that ours isn't the only garage door repair maintenance service.  Many other businesses offer a similar service but how do you know that they are good?  Can you trust professionals who have not proven themselves?  Well, you can't and even if you do that will mean risking your garage door's integrity. 
Consider the fact that your garage door is part of the home's safety.  It is the first line of defense against intruders.  So, proper maintenance can help to save you from a long list of potential issues in the long and short term.  Plus, when we maintain your garage door, you can be sure of complete satisfaction.
Hire Our Maintenance Experts Today
Don't leave your garage door maintenance to people who don't understand what is required.  Our garage door maintenance experts have years of industry experience.  They have the expertise to guarantee professional repairs and maintenance.  Call us today to get a quote for annual garage door repair maintenance packages or to find out more about how we can help keep your garage door running reliably.